This is a variation of the basic margarita drink. If you are looking for the classic drink Click Here. If you are looking for the cherry margarita drink Click Here.
Ingredients
2 shots of tequila
2 shots of watermelon pucker schnapps
Ice
1 shot of triple sec
6 ounces of lime juice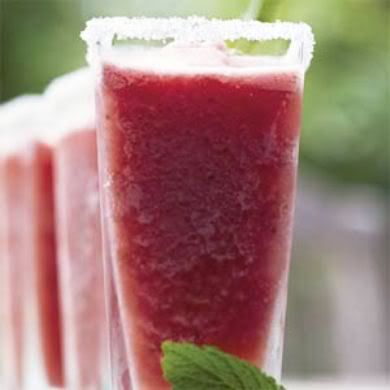 Combine all the ingredients into a blender, mix it up and serve it frozen to your guests. If you want to make it on the rocks, add the ingredients into a cup with ice and stir all the ingredients together. No matter how you make the frozen watermelon margarita your guests will love it. The drink is so good to have at a pool side. Girls and guys will love it because the taste is that good. Watermelon margaritas will have the lady guests begging for more.